How can you help?
There are a lot of possibilities to help:
Research projects cannot come true because money is missing. It is our objectve,
to collect money, that the most important research projects can be converted at least.
Single sponsors are also welcome for special projects.
Results can be published with the sponsors name.
The research on Rett can have an impact also to other similar diseases, which makes
donations ore sponsorships more valuable in terms of publications.

It also is missing on RETT- Syndrome-specialized therapists. If sufficient resources are available, one could organize education on RETT to make optimal therapies possible.

Donations Account-Germany:

Elternhilfe für Kinder mit RETT- Syndrom e.V.
Forschungsunterstuetzung: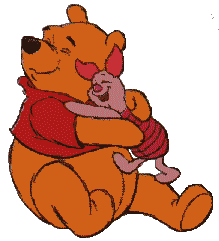 Volksbank Göttingen
BLZ: 260 900 50(bank number)
Kto. Nr.: 149 555 001(account number)
For Donations above 50 Euros, special receipts could be send! Please send
an email:
mailto:schmidt.gordon@t-online.de

More Possibilities to help:
€ The Euro is there €
If you have collection of coins of european currencies, why don`t you bring them to the bank and donate them to the mentioned account above?
The countdown with the introduction of the Euro is ongoing and soon all this coins will be without value! Every Euro counts!


It could be of great help, if you have possibilities by your own or with friends, to bring out publications (Television, Magazines, Newspapers etc.). Every report of Rett-Syndrom, is a step into the right direction because if this illness is better known, there will be more help available.


Tell about the Rett-Syndrome to your families and circle of friends.
Other ideas are welcome!!!
Thanks to:
Mrs. Elli Fleischauer has written a book for children.
The writer donates all profit of the sales to a german research project!
The price of the book is 9,9 € and can be ordered in any bookstore
ISBN Nr.: 3-8311-2779-4, Titel:
"Die Abenteuer der kleinen Hexe Hatschi-nie"
Donations for research directly related to Michelle:
The company Rittal has donated in 2001 for research!
The company Thöt has donated in 2001 for research!
The company Logisoft has donated in 2001 for research!
Mr. Peter Krebs has donated in 2001 for research!
Special thanks to Robert Tate for helping to translate into the English-version!